Update March 24, 2020
COVID-19 RESPONSE
We remain open Monday-Friday 8AM to 5PM
Telephone answered 24/7 – After Hours number: 905 536-3330
Temporarily closed on Saturdays
Closed Sundays
At Regional Tractor we recognize that many of our customers play critical agricultural rolls and remain at work even as many other businesses face mandatory closures. As we play an important roll in keeping our customers operational in these uncertain times we remain open ready to assist our customers with Service & Maintenance, Parts and New & Used Equipment.
At Regional Tractor our top priority the health and safety of our customers and staff. We have put the following measures in place to ensure everyone's well-being.
We are asking customers to call in stead of coming in if they are experiencing Cold or Flu symptoms (such as a cough, fever, etc.) We will arrange a safe way to meet your needs.
Front door parts pick-up is now available. Please call 905-659-1094 to arrange payment and a pick-up time.
We have increased our facilities cleaning frequency especially on frequently touched surfaces like door handles and parts counter.
Staff will continue to practice great hygiene and will practice government recommended social distancing.
Thank you for your support and your patience as we all work through these unusual times together. We look forward to serving you.
Regional Tractor Sales LTD.
905-659-1094
info@regionaltractor.ca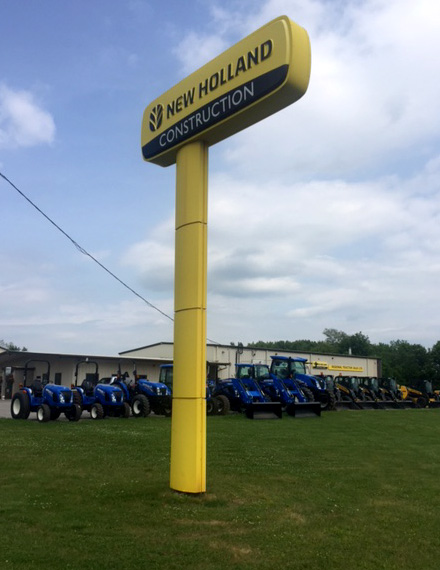 Regional Tractor Staff
Sales
John Hepburn Jr - Sales Manager
Mike Maifrini
Jake Phillips
Parts
Todd Hepburn - Parts Manager
Justin Hepburn
Service
Jim Love - Service Advisor
Randy Yool - Service Advisor
Brendon Lee - Tech
Jacob Wilsack - Tech
Ryan Telfer - Tech
Paul Sinclair - Tech
Tim LeGrand - Road Tech
Jacob Hepburn - Road Tech

Tracey McGregor - Accounting
Equipment search